PRODUCTS
Strategic Alliances Our alliances with premier global organizations help us deliver exceptional quality in the business of construction machineries for rugged conditions. Quality commitment is indelibly ingrained in the Sibtain Brothers DNA and our ethical framework is inundated with the drive to go beyond the existent boundaries of professional excellence. Our business associates are epitomical of the very same values that we nurture, and this only amplifies our quest for perfection.
Sibtain Brothers partners with some of the best construction machineries manufacturers in the world to deliver quality, innovative and comprehensive solutions to our customers. Our comprehensive alliances portfolio allows us to offer you greater choice in solutions that transform your business and position you for competitive advantage. Some of our partners are:
Massenza Srl (Italy)
Massenza s. r. l., Italy is one of the world-renowned manufacturers of specialized range of concrete canal lining machines which is also known as canal slipform pavers for large canals and distributaries working successfully in Pakistan at different canal lining and dam projects. Massenza Srl also manufactures Bitumen Handling Equipment's which includes Modified Bitumen Plants, Bitumen Distributors and Emulsion Production Plants etc. and has been exporting their products to the worldwide markets for over 50 years. They are engaged in designing, manufacturing and installation of complete canal lining machines, trimmers, bitumen distributors, joint sealing machines and plants, for Oil companies as well as Road Construction companies, with Production capacities related to customer's individual needs. They enjoy their position of being a market Leader due to their innovative technology and the advanced concepts developed in the production. With more than 70 years' experience, MASSENZA is actually one of the worldwide leaders of "Made in Italy" in this specific field. The reasons for this success are, at first, the professionalism and the passion the whole MASSENZA team showed over years, continuously improving both the quality and the reliability of its products.
MATEST S.p.A (Italy)
M MATEST is the world leading manufacturer of material testing equipment for the construction industry. With more than 25 years of experience in the field, Matest is a world leader A manufacturer of material testing equipment. MATEST material testing equipment's are working successfully in Pakistan at Cement, Dam, Road and Research sectors.
We offer advanced solutions for onsite and laboratory tests on concrete, cement, mortar, bitumen, asphalt, soil, aggregates, rocks, and steel, representing the ideal partner for anyone working in building and civil engineering industries.
E MATEST extensive range is designed and manufactured with the latest technologies in S accordance with the international Standards in force (EN, ASTM, AASHTO, BS, AFNOR, DIN, UNE, UNI, ISO).
Today the Matest name is branded and internationally recognized and the company reputation is well known worldwide. The company motto "Be always in safe hands".
MATEST core business includes a time-proven generation of concrete testing machines and I cement testing machines, produced with the latest technologies to offer user-friendly systems and advanced functions according to the most important International Standards.
MATEST extensive range also includes advanced testing equipment for asphalt - such as the "Hamburg Wheel Tracking apparatus", the "Gyratory Compactor", the "Roller Compactor" and many others – as well as top quality equipment for soil mechanic applications, tests on A aggregates, and steel.
MATEST added Values:
1. High capacity and production efficiency in more than 6,000 square meters.
2. Quality and reliability of products, developed by Matest R&D.
3. Full range of products with more than 5,000 articles.
4. Complete and always available stock for short delivery time.
5. Qualified technical assistance.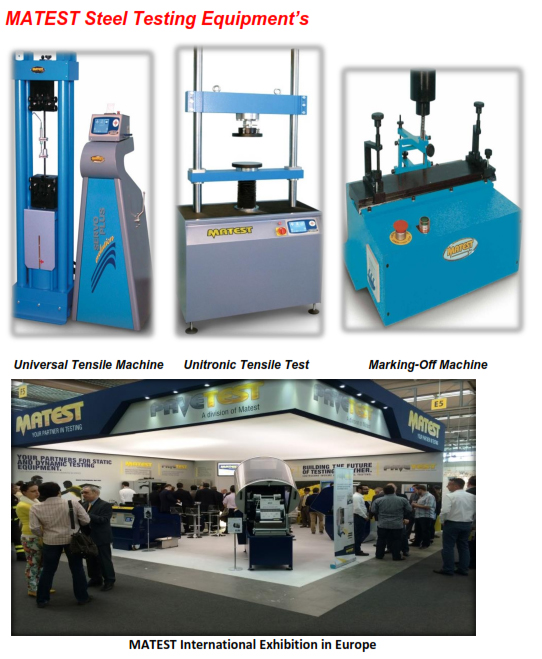 HOMA Pump (GmbH)
For over 50 years, HOMA submersible pumps have been serving the needs of municipal and H industrial wastewater customers throughout the world. HOMA began as a submersible motor manufacturer and expanded into full pump production in the 1960's. This evolution has provided end users with a fully optimized product that is designed as an integrated unit rather O than a composite of disparate components. This integrated design and manufacturing capability is one of the many reasons why the HOMA name stands for quality, reliability and economy. Today HOMA remains a privately owned and operated business offering a M comprehensive line of dewatering, effluent and solids handling wastewater pumps, which are built to exceed current industry standards. HOMA pumps are working successfully in Pakistan at different Government and Private Companies.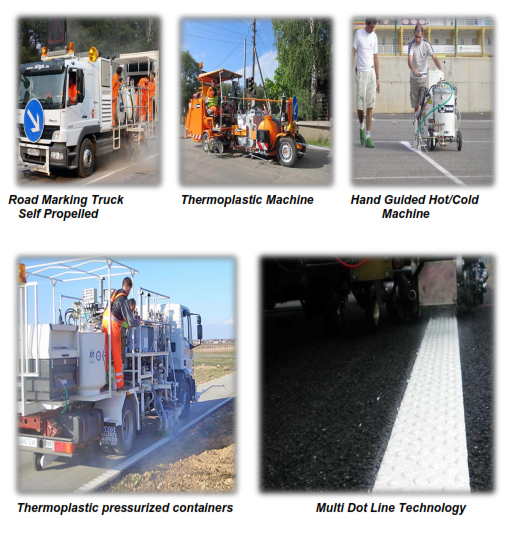 Guntert & Zimmerman (USA)
In 1942 Ronald M. Guntert, Sr., the founder of G&Z, formed a limited partnership with Hickinbotham Bros., a local steel supply company, and L.R. Zimmerman for the purpose of E fulfilling World War II (WWII) contracts. The partnership was known as Hickinbotham Bros. L Const. Div., and they established their shipyard on the Stockton Deep Water Channel on Banner Island, Stockton, California, U.S.A.
Today, Guntert & Zimmerman Slipform Pavers are the most trusted pavers in the business A appropriate for Airport Run Ways, Motorways, Highways and Concrete Barriers walls in the world. G&Z offers a wide range of concrete slipform paver models along with other ancillary B equipment, such as placer spreaders and texture cure machines to suit your present and anticipated future needs. These equipment designs are based on G&Z's many years of L experience. G&Z paving equipment is built to last under the rigors of job site use, transport, E and configuration changes. Innovative features are incorporated in their design to make you more productive, such as reduce the time required to transport, maneuver and change paving widths from 2.5 meter to 12.8 meter.
VIBTEC Vibratechniques Ltd (UK)
Established in 1962, Vibratechniques Ltd has been involved in the design, manufacture and supply of vibration products to both the construction and industrial sectors for over 50 years. V VIBTEC offer as a single source vibration specialist, offering an unrivalled service. VIBTEC I are here to help identify, source and supply nearly all makes and types of electric and B pneumatic vibrator. VIBTEC is a Leader in manufacturing concrete vibrator pokers, mechanical and pneumatic from 11,000 rpm till 14,500 rpm for Dam, Barrages, Canal, R Building, Bridges, Roads, Metro Bus and house projects. VIBTEC is designed for Heavy A duty, rugged and long lasting toughest construction job sites. More than 1000 thousands T VIBTEC shafts are working in Pakistan at different construction sites reflecting its high quality and superior results. Head diameters from 26mm to 75mm.
Husqvarna (Made in Sweden)
Founded in 1689 in Sweden, Husqvarna has a very extensive product range with everything from professional machines to products for demanding consumers. H We have diamond wires for a variety of jobs in most materials. Our diamond wires have U synthetic rubber and springs for the assembly. Synthetic rubber makes the wire very flexible S and easy to use. And you minimise the risk of uneven wear to the wire beads. Q Our latest wires have at least 40 beads per metre. This means increased contact between the cutting diamonds and the material, resulting in higher speed and extended tool life. The V smaller distance between the beads enables a more even cut. Husqvarna diamond wires are A ideal for marble, granite, reinforced and highly reinforced concrete, metal and cement blocks cutting.
NEDO (Germany)
Nedo has been supplying products that professionals love for over 110 years now. There are several reasons for that: Nedo products are innovative, offering first-class quality at reasonable prices; they're dependable with a persuasively attractive design. To cater for all our customers' requirements, we focus on their needs during the very first steps in the design of new equipment. Because only products that our customers are really happy with get built. Together with a comprehensive service, we've been offering for four generations now P solutions that can be relied upon, by professionals and for professionals. R Quality made in Germany & Switzerland. To ensure a continued supply of top quality products for our customers, we produce them ourselves, and locally: at two modern plants in Dornstetten and in Switzerland – that's where our sister- E company Fimex AG operates – ensuring that way that the latest measuring technology is found where it says Nedo. We produce, for example:
• measuring tools for interior finishing
• lasers and accessories
• levels and theodolites
• tripods for surveying instruments and lasers
• surveying accessories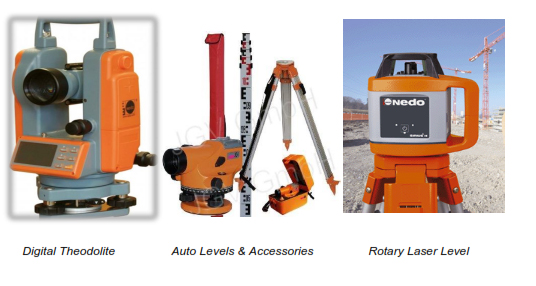 NOVATEST (Italy)
NOVATEST born from a team of professionals and experts from over 15 years working in civil engineering, particularly in the field of NDT. We help professionals to achieve competitive performance, acquiring and preparation methods to achieve their goals by providing knowledge, skill, experience, ability and method of synthesis. We design, produce and promote, through national and international partners, tools and N accessories for the monitoring and diagnosis of concrete structures and masonry. In particular:
- test hammers for concrete, stone and wood
- sonic and ultrasonic tester T
- hydraulic systems for load tests, extraction tests and flat jacks
- Ground Penetrating Radar
- geophysical instruments
CONCRETE TEST HAMMER